So when I first started this whole process (and after installing my brand-spankin new wallet) I needed to set up a Coinbase account to actually buy some Burstcoin! You can't actually buy it directly there, but that allows you to send it over to an exchange like Poloniex to trade for BURST.
I read on a forum somewhere that buying Litecoin first, then sending that to the exchange, then exchanging that for Bitcoin, then Burstcoin was somehow better on the transaction fees. I don't know if that was BS or not though, so do your own research. To me, I'm such a noob and it was only $10 that I didn't really care.
Anyway, I headed on over to www.coinbase.com and clicked on the Sign up button in the top right and just followed along with their process. It's pretty self explainatory.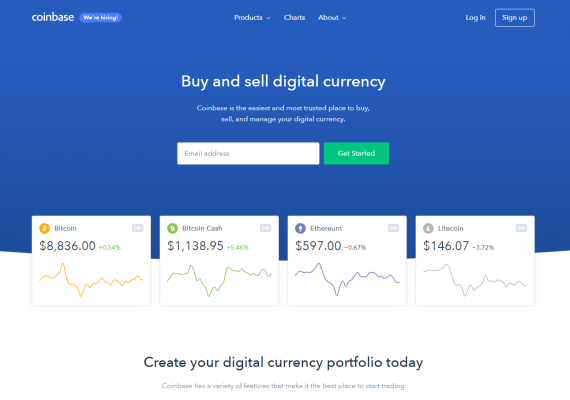 The one thing I didn't count on was the extra step for identity verification where you need to send them a photo or scan of your ID and a webcam picture. WHAT? Here I am in my pajamas, hadn't showered and I'm sitting there squinting to line up my headshot so I can upload from my webcam. They've had me do it another time since then too. That process kind of freaked me out a little. I'm a person that has a little piece of electrical tape over my webcam at all times.. just in case.. though now that I think about it, the XBox Kinect has probably seen more than it should with my wife and I on the couch.. I digress.
Anyway, the extra step for verification is a good thing as far as I can tell. Coinbase has to stay in compliance with federal regulations. More info about the process can be found in their support section.
Once that's all set you'll have to set up a form of payment. If you're just doing this to set up your BURST wallet, I would suggest you use a debit card. Funds will be available to transfer right away. You don't need much.. just enough to buy a few BURST and get it over to your wallet. Keep in mind that there are extra transaction fees as well. I believe Coinbase takes 4% on every transaction and there's also the miner fee. That's right! Once you have your plot set up, you'll get a piece of the action too!
Note that if you use a bank account, it could take 2-3 business days for your bank to approve it, and 2-3 days for Coinbase to approve it after that.. even for small transactions. I did this the second time around and wasn't pleased that I missed out on a spike in BURST value. I even set it up in the Coinbase USD wallet before hand to make sure I had it ready for when I wanted to buy. No dice. Still took the whole weekend plus some to get my BURST. Debit card purchases are available right away since there's a 3rd party processor involved there who's staking you for the money essentially.
So, I just put $10 in via a debit card and I was good to go! The next thing to do is sign up for an exchange that trades in Burstcoin. So far I think Poloniex is the way to go, but I'm sure there are other great options. Check out the current BURST/BTC here on Poloniex.
Click here to read about signing up for a Poloniex account.
Click here to sign up for Coinbase
Disclaimer: The above is a referral link. If you sign up and spend $100 it gets you and I BOTH $10 extra dollars. To learn more about the referrals program, click here. Sounds good to me!